Now released!
Mencari Jalan Pulang -- Daripada Sosialisme kepada Islam


Kassim Ahmad.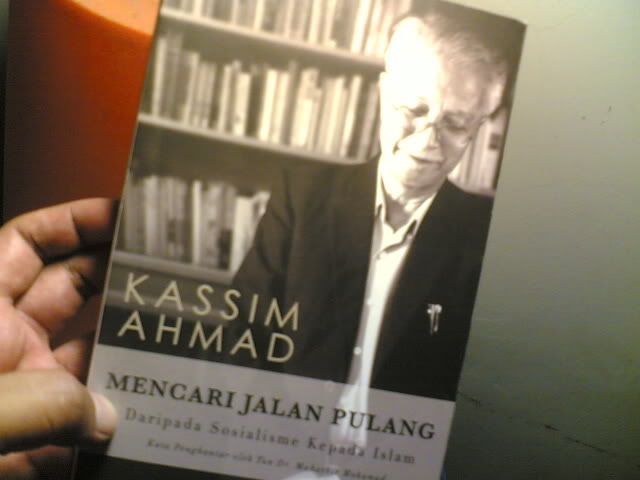 Yes, THE Pak Kassim, the writer of the controversial 'Hadis -- Satu Penilaian Semula'.
The book is about his rich colorful life.
Born in Kedah, Pak Kassim
studied at University Malaya in Singapore in the 50s, and later
taught at The School of Oriental & African Studies in London in the 60s.
He was the Chairman of Parti Sosialis Rakyat Malasia for 18 years from 1966 to 1984.
The storytelling is interesting, and very personal. An aspect of Malaysiana all, especially our young would find need to know. The life of a well known original thinker, a man not bound by prescribed or artificial boundaries. The life story of an intellectual unafraid to pursue his ideas wherever they may lead him to. In so doing he also gives us a reflection of ourselves and our society., together with glimpses of our history.

Read about his childhood stories growing up during the deprivation of Japanese Occupation, and later attending an English school during colonial times where he learned and acquired his life-long love for books and reading.

Undergraduates today attending universities under "our" control would be stunned to learn how much freedom students had in the 1960s attending campuses under colonial control!

Now available in all major bookstores.